Spiers New Technologies keeps electric vehicles on road with battery remanufacturing services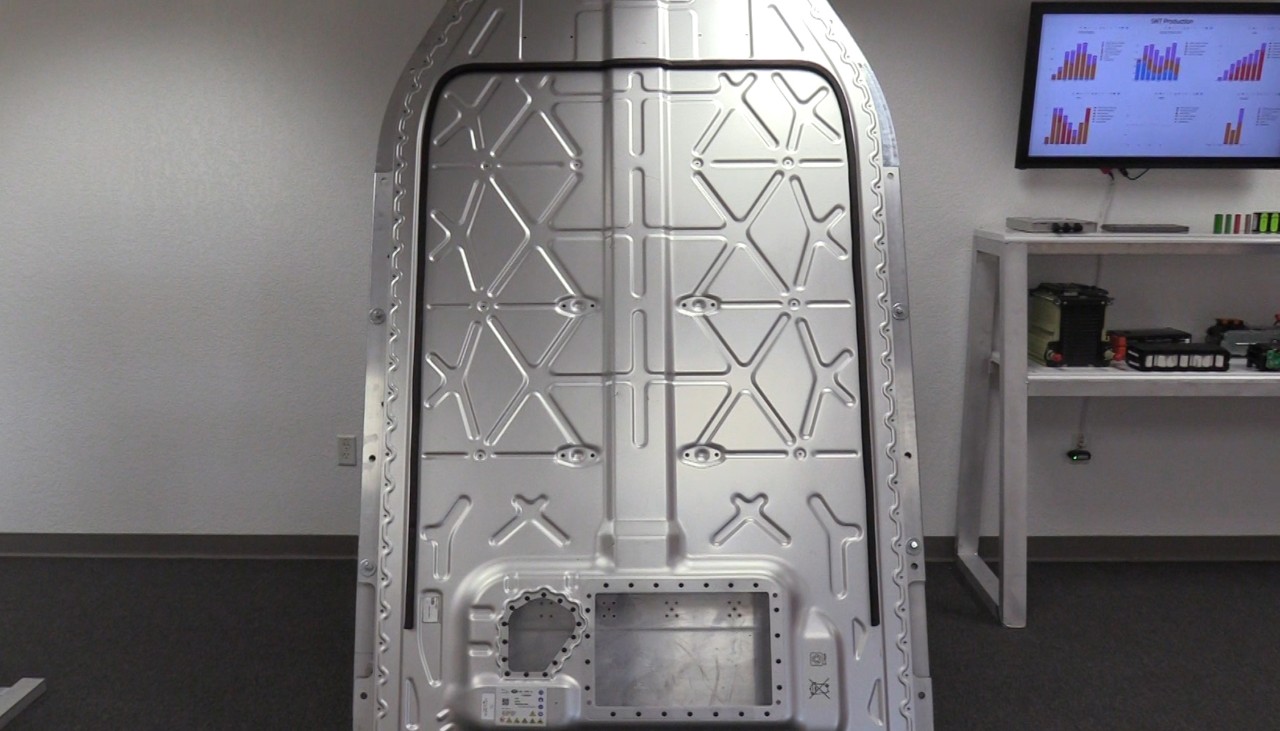 Spiers New Technologies (SNT) founder Dirk Spiers describes his Oklahoma City-based company as a groundbreaking pioneer and leader of an industry that didn't exist just a decade ago.
SNT remanufactures, repurposes and recycles those massive battery packs that power electric vehicles (EVs) with names like Nissan Leaf, Chevy Bolt, Toyota Prius and more. As many as 2,000 battery packs are shipped monthly into the company's Oklahoma City facilities, where they are assessed and rehabilitated or put to a new purpose.
"We have created a brand and have established a reputation," Spiers said. "We are the pioneers and the leaders of this industry by far. Not many people have a 10-year track record in batteries like we do because it's developing so rapidly."
Founded in the final weeks of 2014 with just two employees in 23,000 square feet of rented warehouse space, SNT almost immediately began a phenomenal growth trajectory. Today it employs 70 people in Oklahoma City and operates out of 200,000 square feet of space in its own building along SE 89th Street just east of I35.
Despite a dramatic slowdown over the past six months in the numbers of battery packs requiring remanufacturing because of the COVID-19 pandemic, Spiers is pushing ahead with expansion plans.
The company owns 20 acres of undeveloped land adjacent to its current operation and plans to add 240,000 square feet of manufacturing space to accommodate future growth.
"When I first got the keys to the first building, I thought we were too ambitious, too naïve, that we would never fill that building," Spiers said. "And within a year it was too small. Then every year we added a building."
Obviously, there was a pent-up demand among original equipment manufacturers for a reliable source that could analyze faulty battery packs, refurbish them and return them in pristine condition to once again power electric vehicles.
"We do the logistics, the dealer support," Spiers said. "Faulty batteries come here, we do a quick triage to see what's happening, and then make a decision. Do we remanufacture the pack? If we remanufacture, the battery pack goes back into a vehicle eventually as a warranty replacement."
If a battery is deemed not good enough to be remanufactured, it is then repurposed for potential use as a battery backup or even mobile charging station like the innovative "Watt Tower" that SNT designed, manufactures and markets globally.
Finally, if a battery is no longer good enough to be repurposed, it will be recycled.
Spiers New Technologies employs approximately 20 engineers – electrical, mechanical, process, software -- among its 70 employees who drive the company's creative process.
"We are very engineering-led," Spiers said. "We designed and wrote our own software platform known as Alfred. That's a very impressive piece of technology, and we're proud of it. We think it's the best battery management software out there."
Today, SNT provides remanufacturing services for about 75 percent of all electric vehicle and battery makers outside of Tesla.
In 2019, it expanded its business to Europe with a remanufacturing operation in Spiers' native country of The Netherlands.  A West Coast facility is also in the works.
As Spiers stood in the foyer of SNT's manufacturing facility in early August, he grappled with the question of how his company could flourish in Oklahoma, where perhaps only 1 percent of all vehicles are powered by electric batteries.  
"What we really like about Oklahoma is that it is bang in the middle of the United States," Dirk said. "As you can see, all the battery packs are big, they're heavy, you need to ship them under HAZ MAT 9 rules. So, to be in the center from a logistical point of view is fantastic."
Spiers speaks of electric vehicles and renewable energy sources like solar and wind with an evangelistic fervor. His focus is on an electric vehicle future that he knows is coming, and he's preparing SNT to meet a demand that will only grow.
"In the next five years, the cost of an electric vehicle will be cheaper than a combustion engine," he said. "So, we are only at the beginning of where we are going. We are here in Oklahoma City, and in 10 years, we will still be here. This has the potential to be a big company."
Before embracing EV battery remanufacturing, Spiers pursued other emerging technologies throughout his career, such as mobile telephony, computers and digital photography. He started down his career path in The Netherlands before working in Spain, England, the San Francisco Bay area, and back to Holland before eventually landing in Oklahoma City.
He came to OKC about a decade ago to work for a large national remanufacturer of automobile drivetrains – combustion engines and transmissions. Dirk developed a small battery remanufacturing division for the company.
When his employer decided to abandon the venture, Spiers made plans to create his own battery remanufacturing company, and SNT was born.
"Remanufacturing sort of originated in Oklahoma, and it was with Fred Jones," Dirk said.  "So, in a way it's interesting that we, pioneers in battery remanufacturing, also started in Oklahoma."
However, the launch of SNT at the end of 2014 had something of a Christmas miracle-type of beginning. While Spiers was committed to launching a new venture, he still had no building or equipment when a potential client from a large auto manufacturer called to inquire about his plans.
"There was a question, 'can you be in business by December 29,' and that was just weeks away," Dirk recalls. "I had zilch, I had nothing. I said 'sure, we can do that.' And I heard someone on the other end of the line say, 'so we just awarded the business to Spiers?' And the main purchaser said 'yes, we did.' "
That conversation sparked what Spiers calls the most stressful period of his life.
"We had only weeks to find a building and weeks to get up to snuff, to get the alarms, to get fire suppression ad everything required," he said. "And Christmas was in between. Oh, boy."
Spiers New Technologies received its first shipment of battery packs on Dec. 29, 2014. It operated out of a rented warehouse that had no heat and no working bathrooms.
Dirk Spiers attributes some of SNT's phenomenal success to Oklahoma's startup ecosystem that supports innovative technologies and new ventures. The Oklahoma Center for the Advancement of Science and Technology (OCAST), i2E and the Greater OKC Chamber all provided support, investment and introduction to key players that made a difference, he said.
"I have a lot of gratitude to OCAST, who really helped us from the beginning and brought us into contact with important people," he said. "Through OCAST, I knew i2E. They are an investor in our company and invested right from the beginning, which was great, and also helped with local connections here."
Oklahoma City's business community was supportive and quick to provide assistance.
"The OKC Chamber has been absolutely terrific for us; very, very helpful and always on our side," he said. "I'm grateful for that."
Spiers pointed to the wall behind him adorned with the corporate logos of SNT's clients that reads like a who's who of the automotive industry. General Motors, Ford, Nissan, Volkswagen, Audi, Toyota, Volvo, Porsche are among the EV heavy hitters who depend on SNT's expertise in battery pack remanufacturing.
"If you embrace the future and accept it, you can make money, create value," he said. "When I started talking about electric vehicles here, people thought I was nuts. But a lot of people have started to realize that it's here to stay, and not only here to stay, but is going to take over the industry."
And he's confident that Spiers New Technologies will play a critical role in future growth of the electric vehicle industry.
"I talked to a woman from another company that was studying this industry," Spiers said. "She said, 'Dirk, I have one thing to tell you. Whenever I talk to national labs, OEMS, auto companies, there is only one name that pops up: Spiers New Technologies. All roads in this business lead to you.'
"That was great to hear."