Muncie Power Products engineers innovative 'power take-off' technology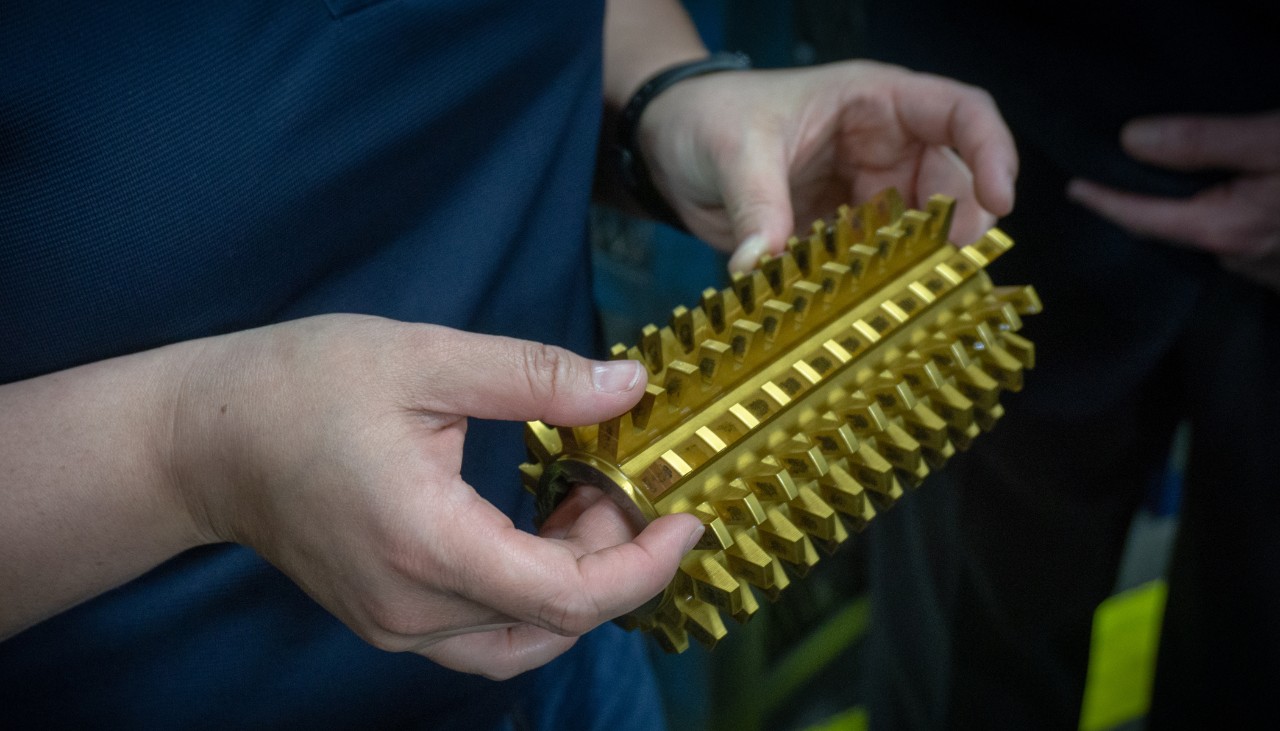 Thousands of tow trucks patrolling the roads and highways across the United States each day share a common bond in a device that powers a hydraulic winch to feed out lengths of cable to pull someone's car out of the ditch.
It's known as a power take-off.
I know this bit of trivia because I had the opportunity recently to tour the Tulsa manufacturing facility of Muncie Power Products, where thousands of power take-offs (or PTOs as we industry insiders like to say) annually are produced and shipped to end users around the country.
Guided by Muncie Power engineer Melissa Rucker and John Rinkenbaugh, director of engineering, my colleagues from the Oklahoma Center for the Advancement of Science (OCAST) and I gained an up-close view of the entire process – from design to manufacturing to shipping.
Headquartered in Muncie, Ind., the 125,000 square foot Tulsa plant is the sole production facility for Muncie Power Products, Rinkenbaugh told us.
"We serve predominantly the North American vocational truck market," Rinkenbaugh said. "So any truck that's not just used for hauling goods around, anything else – a wrecker, tow vehicle, bucket truck, snow plow, a refuse truck – all of those do work by engaging the PTO to drive the hydraulic system to manipulate the bucket or to retrieve a car from a ditch."
Muncie Power distinguishes itself in the industry by superior customer service and timely shipping – order it today and it will ship today, Rinkenbaugh said. Demand for its products is so strong that it is investing in a new production facility in Tulsa's Peoria-Mohawk Business Park that will more than double the current space.
In Muncie Power's design and engineering laboratory, Rinkenbaugh showed us how the PTOs are attached to a vehicle's transmission and mesh with the transmission gears to transfer that energy into a separate hydraulic system. The challenge, he said, is engineering a power take-off that can fit in the limited confines on the outside of a transmission yet generate enough energy to power a lift bucket or a wench.
Among Muncie Power's workforce is a team of engineers who work on the production floor as what Rinkenbaugh called "sustaining engineers" who are solving problems or correcting quality issues.
Another team of design and test engineers works in the company's R&D lab innovating the next generation of PTOs.
One of those test engineers, Madison Stutler, started her career at Muncie Power as an intern from the University of Tulsa who was part of the OCAST Intern Partnership program. The Intern Partnership is a cost-share program that places talented Oklahoma college students in real world environments like the Muncie Power R&D lab.
"The internship introduced me to Muncie and Muncie to me," Madison told us. "They had a position that opened up right at the time I was graduating, and they knew me from the work I did here as an intern, and I knew what the role would look like as a test engineer here."
The Intern Partnership benefits both parties, Rinkenbaugh said. It helps Muncie Power hire young engineers who want to pursue a career in the field of automotive engineering.
"I think the Intern Partnership is a tremendous tool that we can take advantage of and gets exactly what the state of Oklahoma wants," he said. "And that is to keep engineers in Oklahoma, keep Oklahoma companies in Oklahoma."
Muncie Power hired to permanent positions two of the students who have served OCAST Internships at the company.
Now, that's a power take-off.