Mabel Bassett inmates to donate $3,000 to Pottawatomie County schools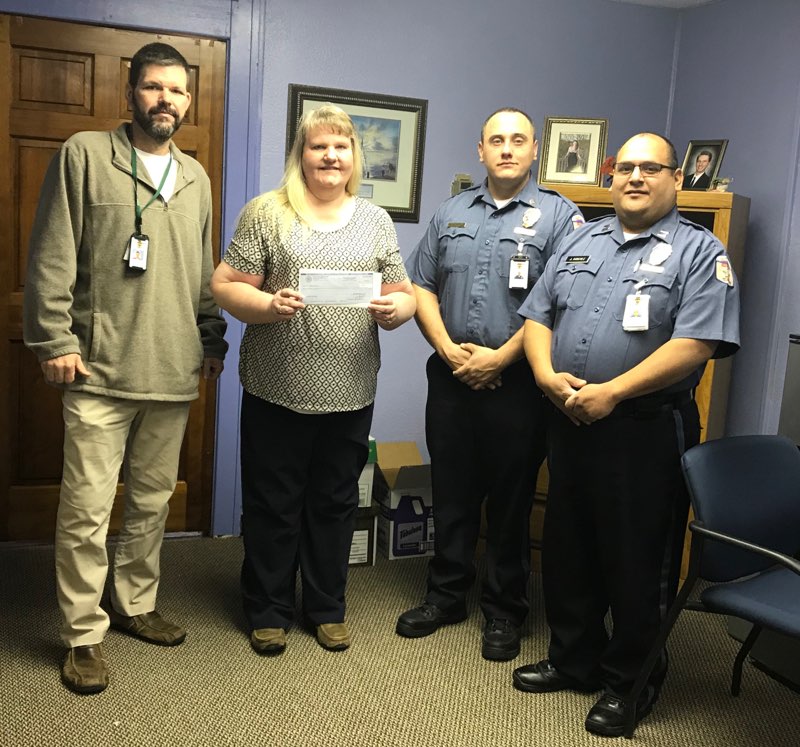 Inmates at Mabel Bassett Correctional Center have been following our state's public school funding crisis for some time. 
Recently, they decided to raise money for several schools in Pottawatomie County where the prison is located. Today, MBCC's Cory Ketch, Sgt. Tyler Babbie and Capt. Juan Sanchez dropped off the first donation, $750, for Maud Elementary in Maud, Oklahoma. 
Monday's is the first of three donations MBCC inmates will make for a total of $3,000, all of which was donated by inmates serving time at the prison. The donations are an important way to give back for the women, most of whom are mothers who had little education before they went to prison.