Davis named ODOT Director of Operations; Wilkinson selected for Division 3 leadership
FOR IMMEDIATE RELEASE
Sept. 14, 2020
Press Release # 20-023
Two members of the Oklahoma Department of Transportation's leadership are set to continue their impact on transportation in new positions. Shawn Davis joins ODOT as Director of Operations and will lead the field divisions as they conduct construction and maintenance projects across the state. Bill Wilkinson is moving into the Division 3 construction engineer role and will supervise construction projects for the south-central portion of the state.
Shawn Davis was named Director of Operations for the Oklahoma Department of Transportation in August 2020. Davis joins ODOT after serving as Director of Construction for the Oklahoma Turnpike Authority, beginning there in 2018.
Davis's career began in 1990 when he joined the ODOT team as a transportation specialist at the El Reno Residency. After 17 years in this role, he moved to Perry where he became the Division Four Auditor, reviewing projects that occurred in the central and north-central portion of the state. In 2009, he went back to the El Reno Residency as the Acting Residency Manager. He then moved to Clinton where he became the Residency Manager in 2016.
During his 30-year career in Oklahoma transportation, he has contributed significantly to many projects, including the $1 billion Driving Forward Construction Program for OTA as well as overseeing multiple award-winning projects, including the nationally-recognized I-40 Crosstown Realignment and the reconstruction and widening of I-40 near Yukon in Canadian County in addition to the I-40 and Morgan Rd. interchange that won the 2011 Pharaoh Award.
Davis served on the Oklahoma Highway Construction Materials Technician Certification Board from 2004 to 2016. In his hometown of Calumet, he has been vice mayor and a trustee as well as president of the Calumet High School Alumni Association among his other local volunteering work.
He and his wife, Tracy, reside with their four daughters in Calumet. Davis is a third generation ODOTer, following his grandfather, Oscar Courtney, and father, Cecil Davis, who both served the department for 37 years, respectively.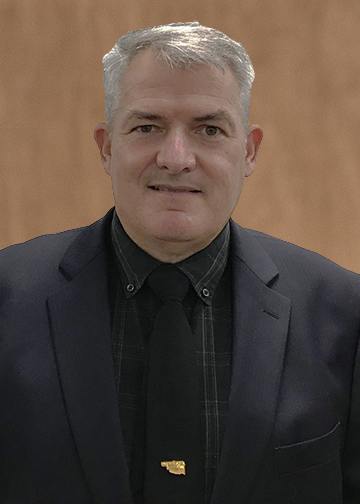 Bill Wilkinson was named Division 3 Construction Engineer for the Oklahoma Department of Transportation in August 2020. He is responsible for the planning and execution of construction activities in 11 counties in south-central Oklahoma, including portions of the Oklahoma City metro.
Wilkinson previously served the department as the Division 3 maintenance engineer in Ada, beginning that role in 2006. Prior, he worked as the resident engineer in Wewoka, starting in 2000. His time with the department began in 1996 in the role of engineering intern.
Wilkinson was a key contributor in the formation of ODOT's Vegetation Clearing Agreement policy. Beyond overseeing the maintenance activities in 11 counties, Wilkinson has used his drafting and design skills to architect several ODOT facilities, which include an addition to the Wewoka Residency and a salt shed in Ada. He is a current member of the Air Force Reserves, having earned the rank of lieutenant colonel and is part of a staff augmentation team who serve as consultant engineers on Air Force projects.
He graduated from the University of Wyoming in 1995 with a Civil Engineering degree and later went on to earn a master's degree in Military Operational Art and Science from Air University in 2013. He earned his Professional Engineer's license in 2000.
Wilkinson and his wife, Julie, live in Holdenville, and have three children.